We were privileged to participate in Jamboree On The Air , (JOTA), again this year with the Paparangi Scouts. The scouts lashed up and erected several poles for the antennas, one over 10 metre tall. Three short poles were lashed end-to-end and guy ropes attached in preparation for erecting the pole in the field, adjacent to the Paparangi Scout Hall.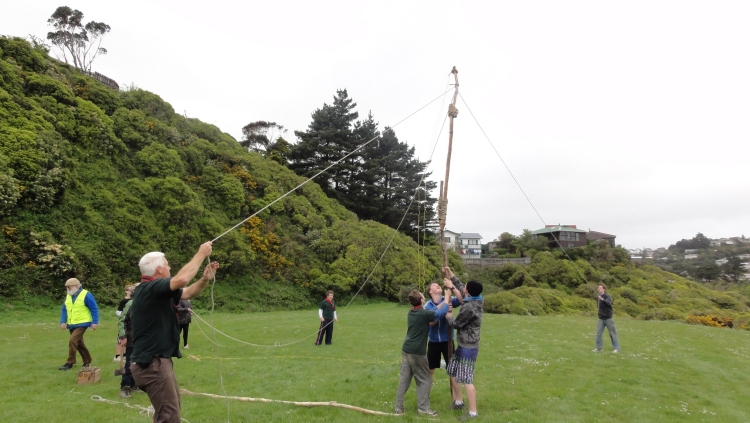 Up it goes. In a coordinated effort, supervised by Tom Clarke, radio call-sign ZL2TDD, the support mast was erected without mishap. Photo by: Dick ZL2TGQ. Once the antennas had been erected and connected to the radios, the scouts had a lot of fun communicating with other JOTA stations, both here and overseas. We used the special event Callsign ZM2JOTA this year.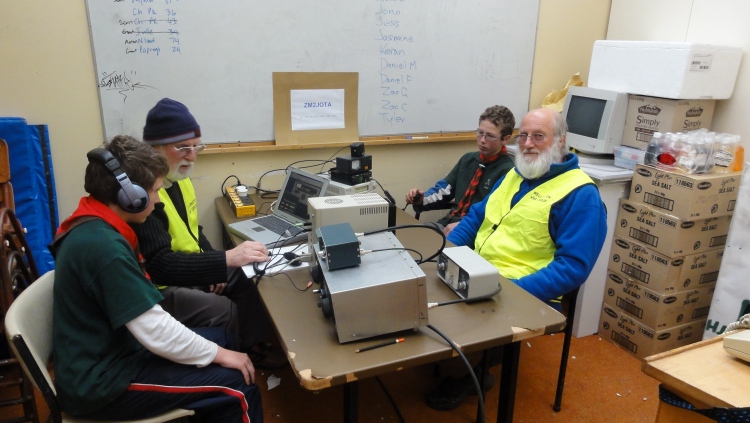 Members of the Paparangi Scout troupe receive instruction from Dick Greenbank, radio call-sign ZL2TGQ, before making contact with other scouts throughout New Zealand and Overseas. Photo by: Tom ZL2TDD.